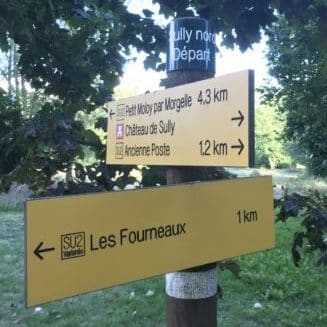 Hiking Package
A hiking package for everyone who likes to walk. Burgundy is a not so commonly known hiking area in central France. It is characterized by lovely hills, lots of nature and authentic French villages. In this package we introduce you to our environment, together we discuss which walks suit you. Pleasant and carefree, simply enjoying the outdoors!
On the day of arrival, over a welcome drink, we will discuss what your preferences are. Long day hikes, shorter routes, on paved or unpaved trails. We have all kinds of routes available for you, through the beautiful forests, hills or vineyards of Burgundy.
In the morning we provide a packed lunch, as well as the route description and map. You only need to walk and enjoy.
After a great day outdoors, we serve a 3-course menu under the walnut tree in the garden, or in the cosy dining room.
Prices
Package from 4 nights
Half board and packed lunch included
Based on 2 persons/room
Welcome drink included
4 nights – € 265 per person
5 nights – € 330 per person
Extension on request