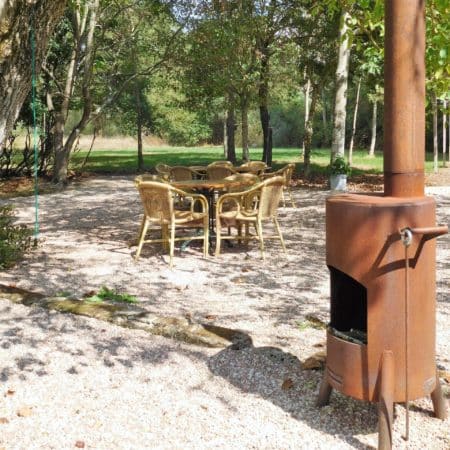 Spring and Autumn Package
Because Burgundy is beautiful in all seasons, we offer a spring and autumn package. Enjoy the fresh green of nature in spring or the beautiful colours in the fall. With the mild climate we often have pleasant temperatures in the spring and autumn.
These periods are ideally suited for getting out and about by bike or for endless walks. Out of season, the sights can be visited in peace. In the early and late season, flea markets and wine festivals are also organized. There is then a real French atmosphere.
We discuss together what you prefer. So that it becomes a holiday full of beautiful memories.
With a little luck you can enjoy a 3-course menu under our walnut tree in the evening in the garden. Or if the temperature does not allow this, then in the cosy dining room.
Prices
Package from 3 nights
Half board included
Based on 2 persons/room
Welcome drink included
3 nights – € 165 per person
4 nights – € 220 per person